EVERYTHING YOU DIDN'T WANT TO KNOW about the Tech Guys team…
There's nothing worse than businesses talking about how great and unique and clever they are. Especially in the tech and marketing space. It usually winds up sounding like this Weird Al song…
Well, that's not us. Though we do agree that we are interested in "client-centric solutions and synergy!" SYNERGY! SYNERGY!
If for some strange reason, you do want to learn a little bit about our team members, feel free to peruse our bios below. You can also check out our services here
---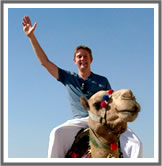 Mike Cline
Aliases: Mikey, Ninja Zer0, Lion-O
BS in EP
Perl
PHP
JS/AJAX
MySQL
VB
C++
IDL
Matlab
HTML
Salesforce.com (APEX & VisualForce)
Mike's evolution into the tech space all started with a Tandy TSR-80 that he first played with until becoming bored and then tearing it apart- while scratching up his mother's countertop.
From there, it was all downhill; Visual Basic apps, basic tech support, outside service tech, Perl/PHP/MySQL programming, database engineering, remote system administration, discovered online marketing, technical backend for large scale online marketing efforts, process optimization, technical ninja for online marketing processes.
Mike just also happens to be a Rocket Scientist (yea, big surprise /sarc>). Mike received a degree in Engineering Physics from Embry Riddle in 2004. Even though Mike is a marketing ninja, he also has a passion for going to space! More importantly, he wants to build a summer home on Mars and drink Pan-Galatic Gargleblasters with the coolest cats on Betelgeuse.
---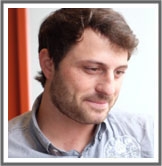 Warren Bondi
Warren has a degree in marketing from Tulane University and a long history of helping direct to consumer brands/businesses. After starting his own marketing company in college and falling in love with the beer industry he refocused his business and became the Beer Marketeer! As the Beer Marketeer, Warren has worked with various brands in the beer, wine, and liquor industries to provide sales consulting and marketing/branding services. His expertise in sales and social media marketing have allowed his clients such as Idyll Hounds Brewing Company to become one of the most recognized brands in their area and ranked in the top five in total sales amongst the portfolio of one of the biggest distributors in Florida.
---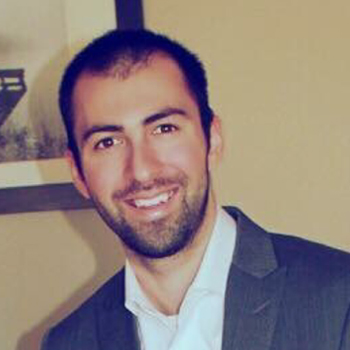 Kevin Brkal
SEO & Social Marketing Expert
WordPress
PHP
CSS
SEO
PPC
Facebook Ads
Adwords
Kevin brings over 15+ years of digital marketing experience to Tech Guys. In the early days he was an affiliate marketer who built all of his sites from scratch. Over the years he has held various marketing positions with some well known online brands and then also spent time at a digital marketing agency. Today he offers clients a well-rounded approach to online marketing that connects all of the dots from SEO to Facebook Ads. He loves new challenges and delivers under pressure.
---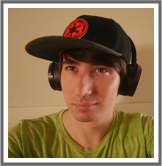 Bobby Buffum
"Gamer, cosplayer, entrepreneur."
Full Stack Web Developer
BS in Game Software Development
HTML, CSS, JS, PHP, Jquery, AJAX
Windows IIS
Linux Apache/Nginx Server Admin
VB.NET, C#, C++ (.NET)
Salesforce (APEX/VisualForce)
Salesforce Administration
Game Engines (Unity, UDK)
Technical Writing, Project Management
Data Analytics (google analytics, hotjar, tracking etc)
Adobe Photoshop, Lightroom, After Effects, Adobe Premiere
CRM Management/Development
Mail Platforms (mailchimp, aweber, getresponse, etc)
A gamer to the core: Bobby is a Technology Samurai who brings the tenacity of a gamer to Tech Guys. This dogged determination to overcome obstacles, affinity for problem solving, and the idea that a challenge just means you need to "git gud" and beat it, is a driving force behind his client's success. He has a Bachelor's in Game Software Development and over two decades of coding under his belt spanning many languages, game engines, CRM tools, and various web platforms. It's likely that if he hasn't worked with something specifically, he's worked with something similar to it.
When not saving people from their own technology nightmares, Bobby is known for being a craftsman and a cosplayer. If you're not familiar it's a portmanteau of "costume" and "play" that's become very popular in the last few years in pop culture. (Wearing your underwear outside your pants at Comic Con). Or more realistically: taking characters from movies, shows, comic books, and all sorts of mediums and bringing them to life. Working with content creators like twitch streamers, youtubers, and cosplayers who build communities around positive life goals and inspiring others is a driving force of inspiration for him.
He's the Batman of our group; the one we call when there's trouble and we need someone to save the day and look edgy/brooding while doing it.
---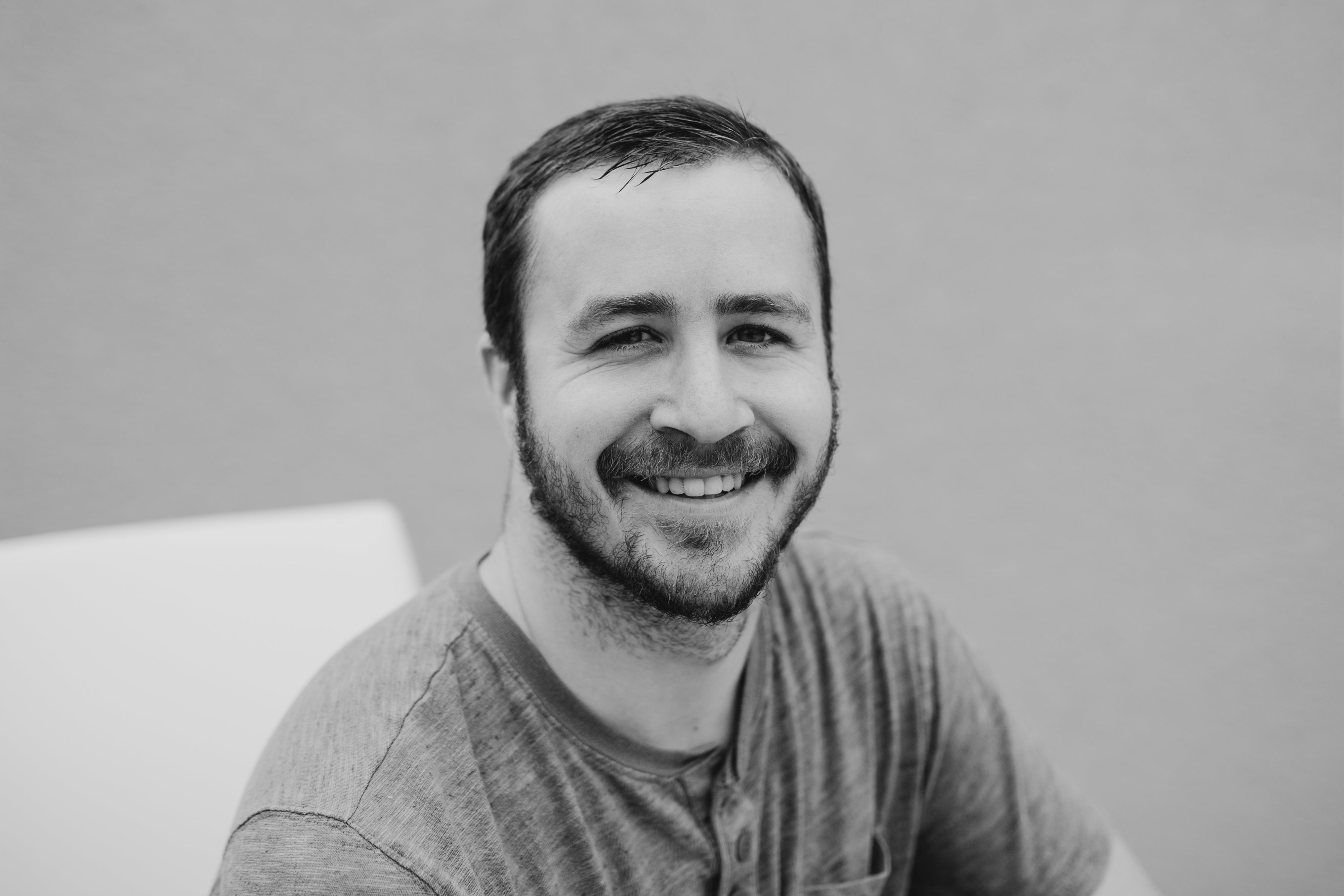 Alex Chisholm
PHP
Javascript / AJAX / jQuery
Third Party / API Integrations
Salesforce (Apex & Visual Force)
SQL
Website Security
Python
Big Data
Apache Spark
Physics
Quantum Programming
Alex is a programming ninja and systems architect, who develops and integrates companies' services and platforms to automate as much as possible and provide insight to a company at very granular levels.
Alex started freelance programming at the ripe age of 16 when he was exposed to online, freelance marketplaces and realized the value of skills. He worked throughout high school and college with clients around the globe to acquire a lot of experience in a diverse set of skills.
Near the completion of his B.S. in Physics at the University of Florida, Alex ran into Casey and joined forces with Tech Guys.
When Alex is not hacking away in a basement, he loves to travel and live on the road. He loves to learn new things, especially languages – from programming languages to Chinese and math, etc. Alex yearns for the space-faring age and will become fluent in Klingon if necessary to board the mothership.
---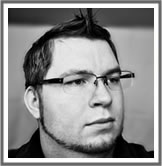 Thomas Culp
Lead Marketing Consultant & Lead Designer
BFA in Visual Communication
Conversion Optimization
Sales Funnel Design
Direct Response Design
Copywriting
Social Media Advertising
Infusionsoft
Email Marketing
iContact
Aweber
MailChimp
GetResponse, etc
HTML/XHTML
HTML5
Responsive Web Design
CSS
PHP
Javascript & jQuery
WordPress
Salesforce.com
VisualForce
Photoshop
Illustrator
Audio/Video Editing
Google Analytics
Google Goals
Optimizely
Visual Website Optimizer (VWO)
SEO
Thomas is our Lead Makerting Consultant and Lead Designer and brings 15+ years of marketing and Direct Response design experience to Tech Guys. He specializes in developing effective marketing strategies and campaigns designed to convert. On the design side, Thomas takes pride in bridging marketing aggressiveness with clean, modern, functional design. He's always in favor of removing the dogma from marketing and putting things to the test.
When he's not flying through marketing funnels and coloring outside the lines, Thomas loves spending time with his awesome wife and daughter.
---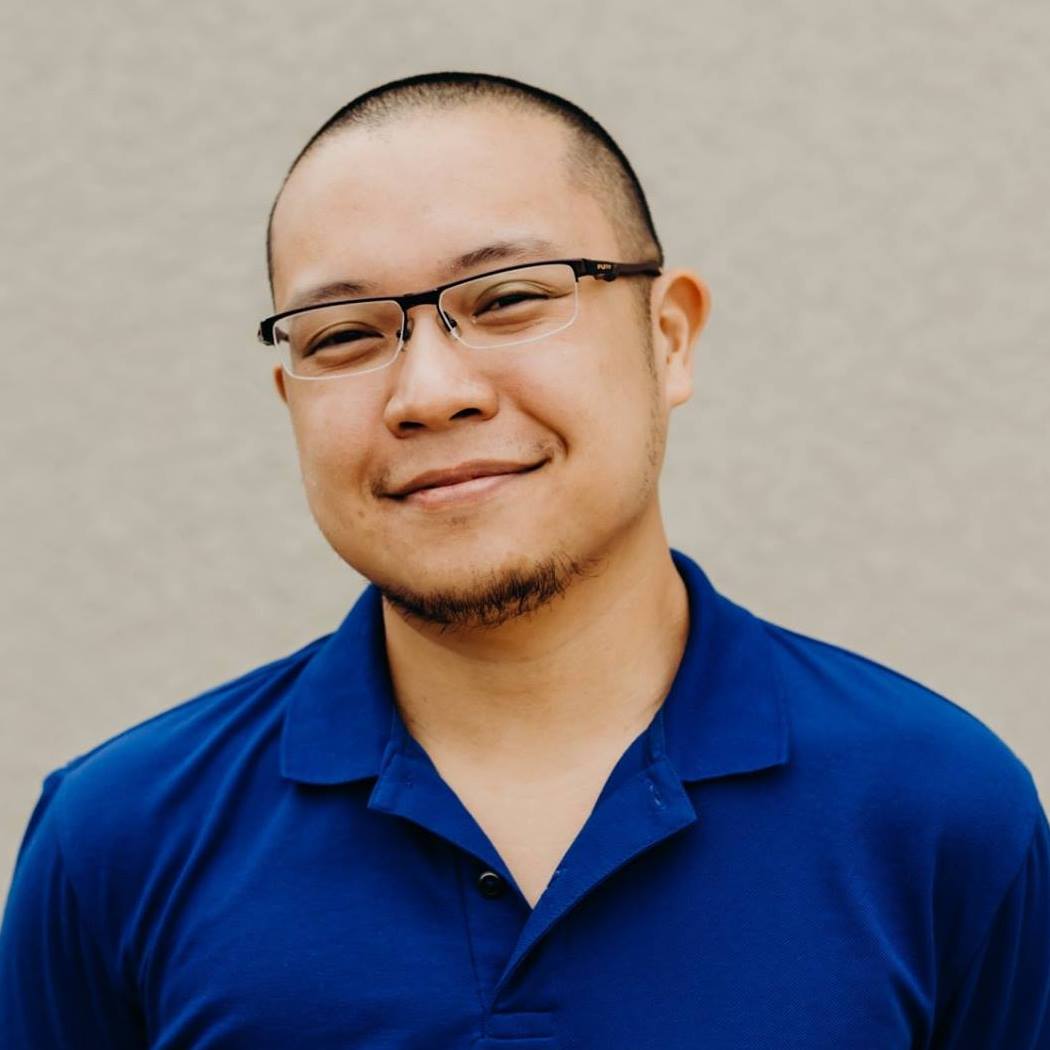 Charles Cosico
information architecture
design un-crapifier
branding specialist
digital design
print design
html + css + jquery
There are very few things that interest and can manage to hold Charles' attention, Technology and Design being two of those things. Starting out with a keen interest in magazine layout design and sketching at a young age, coupled with with the quiet rumbling of technology and how it seeped into people's everyday lives during the 90's, Charles fit perfectly into Web Design (although totally unbeknownst to him at the time, since the field literally didn't exist back then).
During his college years he got into a Multimedia Arts, the first of its kind at the time and got exposed to all things digital + art. 3D Modeling, Sound Design, Photography and most importantly, Web and Graphic Design.
Through some twists and turns, Charles worked as a Web Design Executive for an Advertising firm in Dubai for a few years, and after amassing knowledge and skills decided to go back home and try his hand on a budding new way of life: the brave new world of Online Freelancing.
For the next few years, Charles handled various clients at the same time all on different time zones, of different sizes in different fields — Eventually getting entangled upon Bill's beard and Tech Guys, starting out with some light contractual work, gradually working his way to today, as a solid part of the complex circuitry of the robot we all know and love.
Apart from all things digital, Charles loves to go out and run a few miles a day, enjoy and discover new music, watch movies and chortle at internet stuff.
---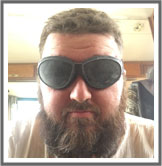 Bill Ferrante
Bill Ferrante is the byproduct of one link of Italian Sausage and obvious mistakes of a Scotch-English woman. Spending his childhood eating wires and systematically destroying all the electronics he could get his grubby paws on, Bill blossomed into a beautiful technological butterfly. His talents include systems architecture, untangling the kind of tech messes only people like Joe Polish and JJ Virgin can create, as well as making a mean batch of cold brew coffee. Before Bill joined the merry band of misfits at Tech Guys, he cut his tech teeth at Database Technologies and Seisint where he learned from Data Fusion pioneer, Hank Asher. These companies were instrumental in catching the Beltway Sniper and dismantling the 9/11 support network. Both companies now exist as the Risk Management division of LexisNexis. Bill later shifted gears to focus on the Internet at AOL where he finished as the Technical Director of AOL's Publishing Platform. Bill's team ran the largest platform migration in AOL's history, operating just over 300 sites which did everything from inventing live blogging to breaking the news of Michael Jackson's death which virtually melted the Internet. Today, you can find Bill in steamy Orlando or serving on the Playa in Mike Clines' Great Sammich Ride!
---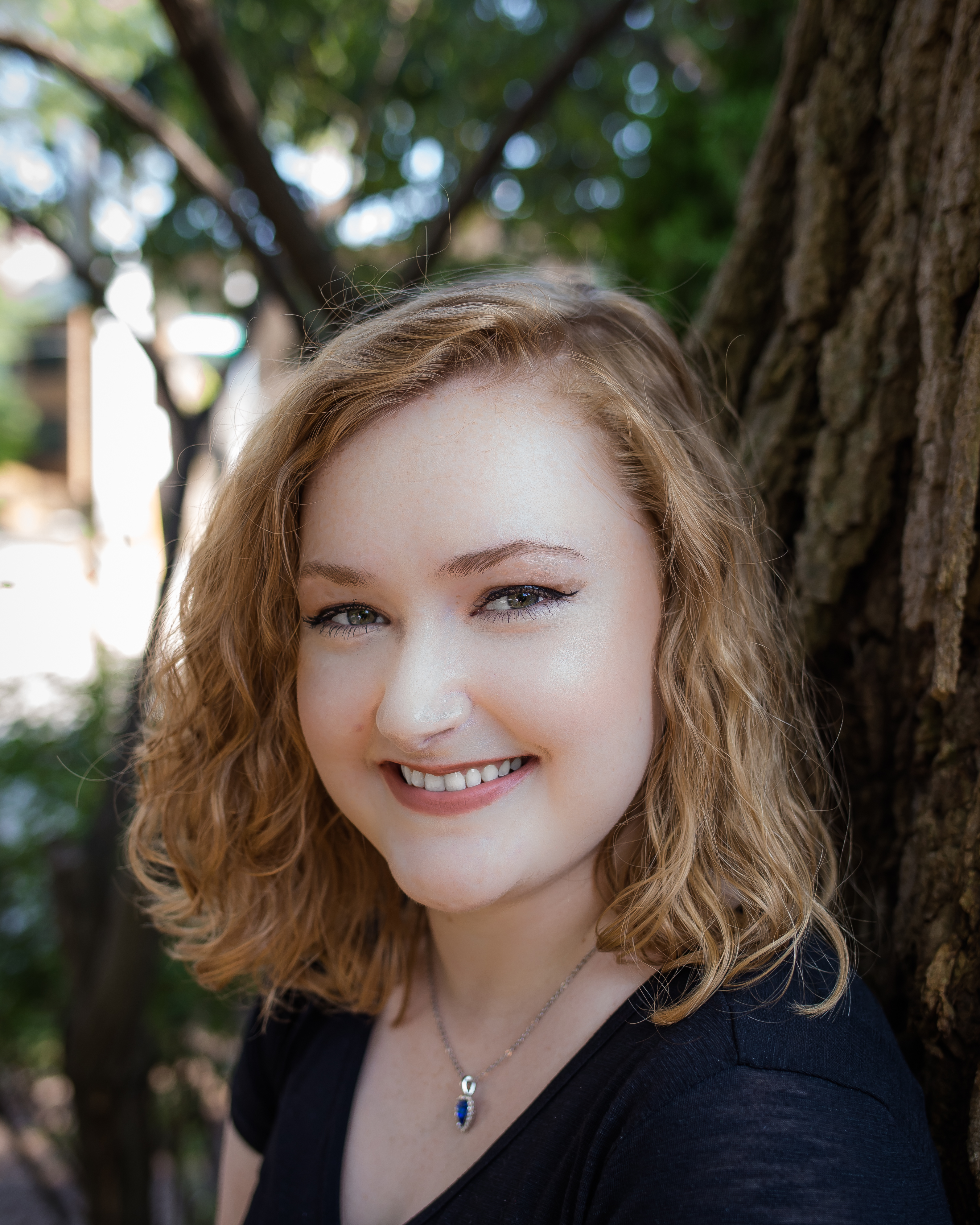 Mikala Francini
Assistant to Laura Gouin
Copy and creative writer
BA in English
Minor in Theatre Studies
After changing her major four times, Mikala managed to graduate from UConn a year early with a degree in English and a minor in Theatre Studies in 2014. From there, she eagerly headed to Chicago to work in the theatre and film industries as a stage manager, producer, and writer. However, she quickly became disillusioned with life as a stereotypical "starving artist" and fumbled between odd jobs until she met Laura through Amanda. Mikala was immediately inspired by Laura's mission and management style, and jumped at the chance to join the Satiated Artists team. Mikala's decade of theatre experience has taught her to value organization, research, and stories worth telling. In her free time, there's a good chance you'll find her reading something, writing something, or making theatre with her boyfriend Raphael. They also enjoy cooking together, discovering restaurants, and pointing out the dogs they see on the streets of Chicago as they explore the city they call home.
---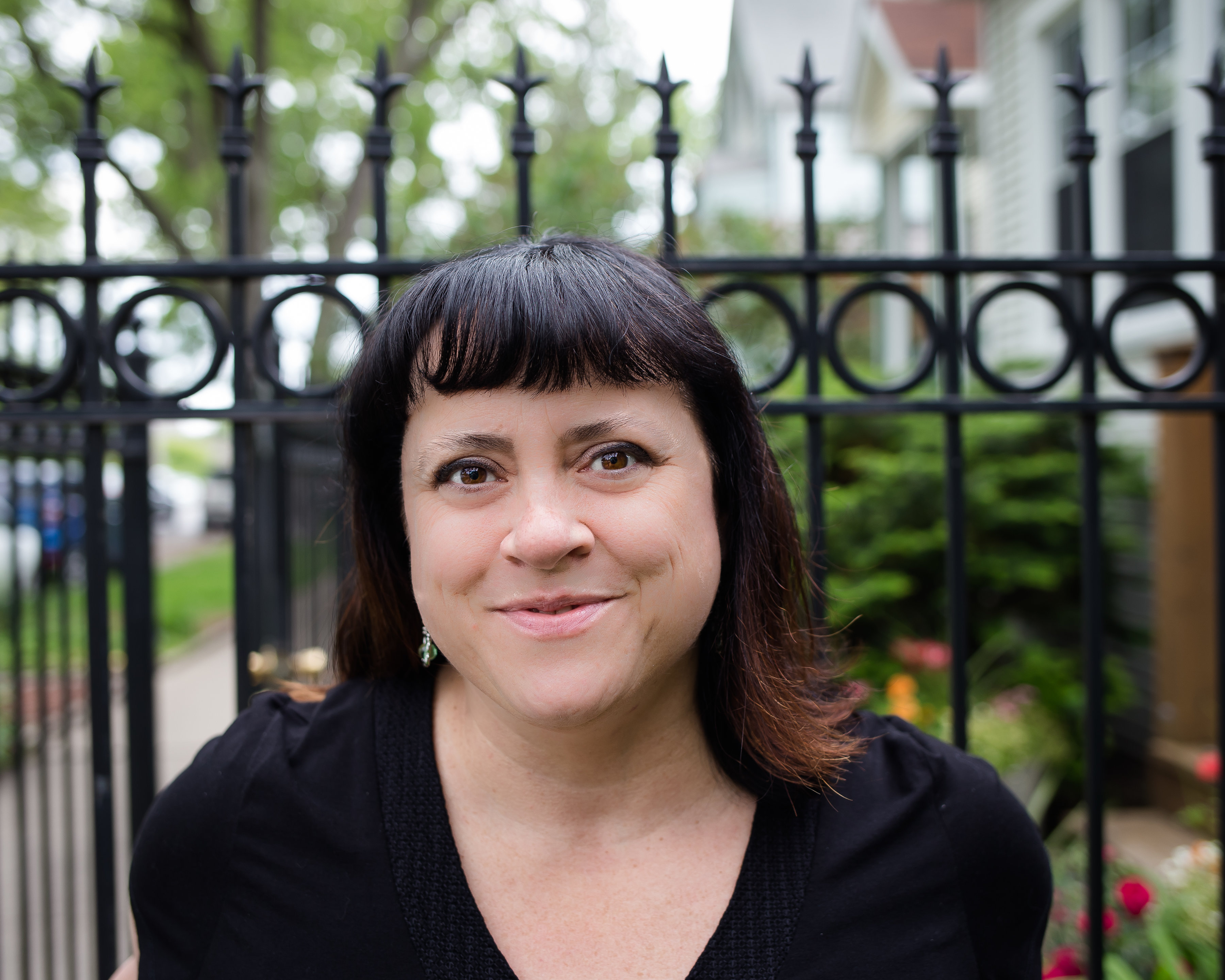 Laura Gouin
Director of Project Development
Masters of Arts in Theater
Bachelor of Science in Education
Agile Project Management
Scrum
Sprint
Project Management Training
Laura calls herself a writer. Well whispers it really when nobody's looking. She's also a Director and Actress who's worked in Chicago and New York as well as various theaters in the Midwest. And if you look quickly you can see or hear her in a few films.
While trying to piece together a living as a starving artist, she stumbled into an opportunity as an Assistant Project Manager 10 years ago and discovered that her skill of storytelling along with the discipline and organization needed to bring a show from the rehearsal room to the stage dovetailed seamlessly into Project Management and telling her client's stories on the digital stage.
She started working with Tech Guys 7 years ago as a Project Manager and soon expanded her team of PM's who now manage all of the client needs. Now she focuses on her role as Director of Project Development where she guides clients from their initial onboarding process and needs analysis to their introduction of their Project Manager and tech team. She follows up on progress and next steps to make sure they're receiving maximum value and support as clients for life.
She hopes to visit many of her clients this year as she takes an epic road voyage across the US with her cat Mimzy and documents what she hopes will be crazy adventures.
---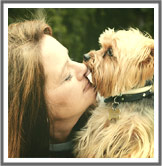 Lori Keenum
Lori brings 25 years of banking and sales experience to the Tech Guys team. She's worked as the Assistant Bank Manager at 1st Source Bank, Vice President of Mortgage Lending and served as a Board member and Chair of Lacasa.
When not crunching numbers for the team, she enjoys fishing, playing games on the computer, entertaining friends and sewing clothes for her little yorkie babies Odie and Bella.
---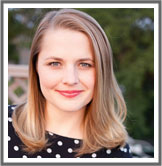 Lauren Kenning
Project Manager
Bachelor of Arts in Theatre
Minor in English
Agile Project Management
Communication
Photography
Lauren Kenning is an actor, director, teaching artist and photographer taking in all that the Chicago theatre scene has to offer. After moving to Chicago to pursue a career in theatre, she took a job working for a small startup where she worked her way up and learned how to translate her theatre skills to working with the creative/marketing team managing marketing campaigns.
Lauren believes anyone can benefit from studying theatre, and she brings these skills to her work as a project manager. From on-stage to behind the scenes, Lauren knows how to channel an overwhelming amount of moving parts into one unified vision and does so with grace and ease. Lauren met Laura and Amanda working in theatre (like they all do best) and the rest is history. Her combined background in both theatre and project management made her a perfect fit for this team.
In her spare time Lauren loves exploring with her rag tag team of adventure men: husband, Nyle, and sons, Otto (1 year old human) and Henry (3 year old cat).
---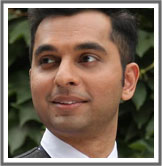 Afroz Nissar
Aliases: Spacemalu, The Mongoose
BS in EP
VB
C
C++
RoR
MySQL
Matlab
Maple
Mathematica
Salesforce.com (APEX & VisualForce)
HTML
CSS
JS
Linux Guru
This man may be a robot in disguise. PHP jedi, javascript, HTML, salesforce.com programming (API/Apex/VisualForce), etc. Afroz is the structured programmer powerhouse involved who slaps us around when we code things incorrectly.
Afroz is basically a vagabond. He loves to travel and doesn't like staying put for more than a few years. He's traveled all over the world, and currently lives in China. Where will be move to next? We'd offer up the suggestion on the United States, but hey, Afroz can give us a little Multi-Culti street cred eh? Afroz is also multilingual, being able to speak: English and Spanish, and hold a conversation in Italian, Portuguese, Chinese, Hindi, and Japanese. Missing from the list: Piglatin, but hey, no one's perfect right? Except maybe Afroz.
Afroz isn't just a well traveled man, but he's one of those rare people that learns about everything he can. Mythology, ninjutsu and psychic abilities to lasers, space stuff and quantum physics, business and the stock exchange to name a few.
He has taught English in China, been a math instructor, started a private language training school, import/export business, the list goes on…but now, he's mostly a progammer and a pretty good one at that. He fast, dependable and always willing to crack the whip when we do stupid stuff. He's kind of the professional among us! :o)
---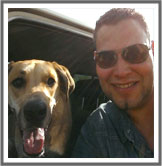 Alexander "Sandro" Sandoval LeDonne
There were three things Sandro wanted to do when he was about 10 years old – Work for the CIA, Open a restaurant, and Work in Advertising. He's done two of those aforementioned projects (we just can't tell you which). When most kids his age were doing keg stands at a frat party (which on any given weekend you can probably find him doing) Sandro was making his way through the ranks of Advertising Agencies, first as an Account Manager, then eventually as a Copywriter, Media Buyer/Planner, Conceptual Creative, Director of Hispanic Client Development, Accounts Director, Horse/Cat/Camel Herder and can also make a helluva cocktail or the occasional quiche…and that was just on a Tuesday.
Sandro believes in the power of Shoe Polish – In order to really get to know your client you're going to have to walk miles upon miles in their shoes and if you do it right; you're going to have to tiddy those puppies up. He currently owns cases of the stuff because he believes that one can never walk too far or too long to really get to know someone on an organic and molecular level. Sandro loves wearing different hats and sees beauty in chaos and making all the pieces fit in the puzzle and is currently a Copywriter for Tech Guys.
In his spare time Sandro loves playing rugby, soccer, football, snowboarding, surfing, camping, hiking, general adventuring, cooking, traveling, imbibing in liquids and solids and writing about those experiences. He also is fond of walking along the beach and the occasional Pina Colada.
---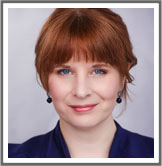 Amanda Winston
Lead Project Manager
Bachelor of Arts in Theatre
Minor in Digital Technology
Agile Project Management
Communication
Quality Control/Assurance
Many moons ago, destinies collided when Amanda, at the time a struggling actor and tea store manager, took on an assistant directing gig with the lovely and talented Laura at a local theatre. After riding out an awesome play, Laura was ready to expand her PM team and brought the wide-eyed Amanda into the fold.
Amanda thinks of herself as a communications mutant (think more X-Men, less creature from the blue lagoon). She brings 4+ years of professional stage management experience (if you aren't familiar with the theatrical world, think of it as herding cats while trying to nail spaghetti to a wall, and documenting it ALL), and has successfully translated that, along with her uncanny ability to put words together, into the world of Project Management! Also a trained actor, she's found that her understanding of the human condition makes her the perfect advocate for client needs, while also understanding the heart of what good marketing should seek to accomplish.
When not busy making her clients exceptionally happy, Amanda spends her time attempting to act her way out of a paper bag. Stage, voiceover, film, T.V. – you name it, she'll try it (but let's leave out the casting couch jokes, m'kay?). Amanda dabbles in directing as well, and enjoys exploring the amazing Chicago theatre scene with her main squeeze, Jonah. With the free time she has left, Amanda enjoys reading, thrifting, practicing yoga, expanding her mind, drinking fancy tea, and obsessing over the cuteness of baby sloths.
---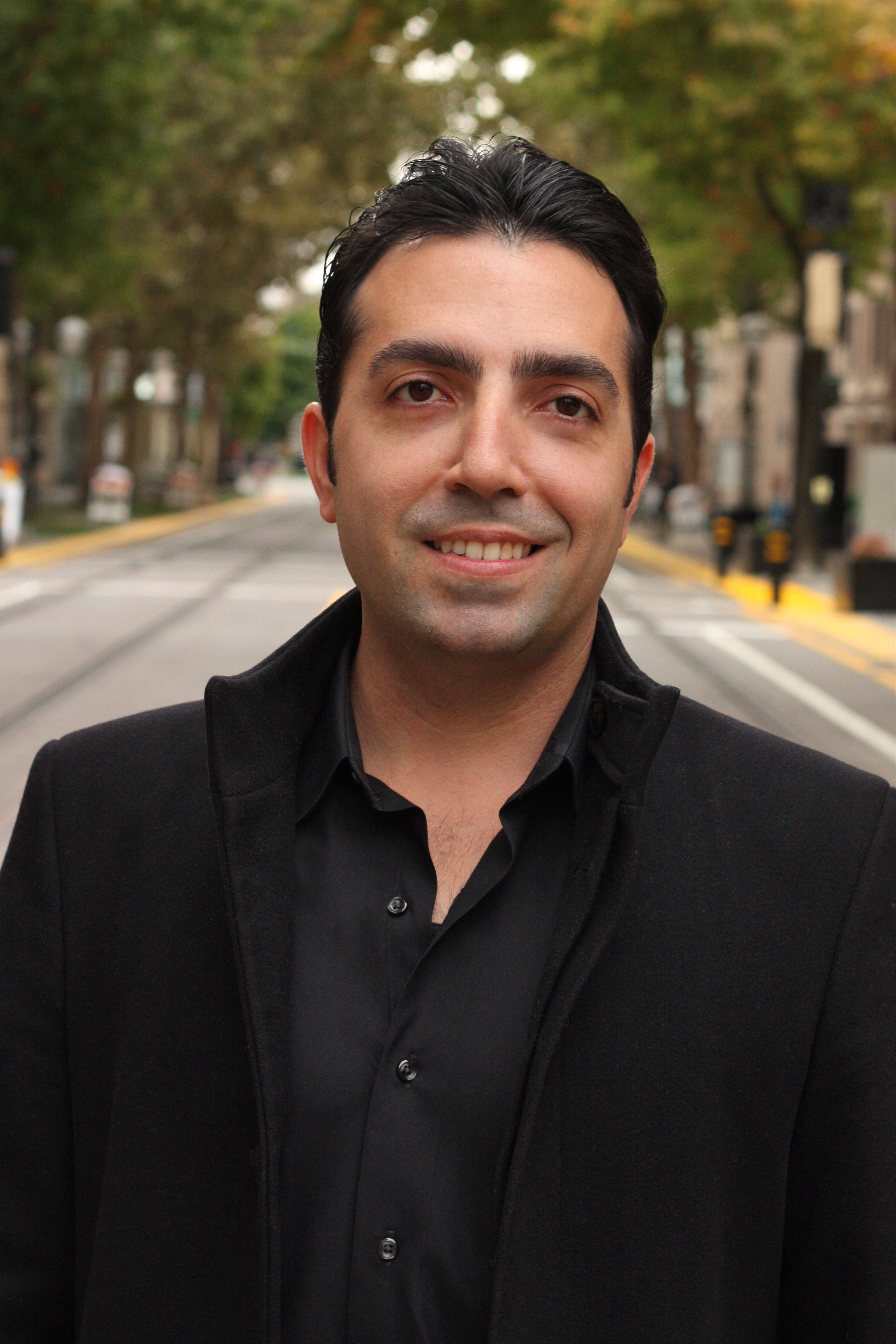 Jeremias Smith
Marketing and sales expert
Marketing and sales expert, online or offline Jeremias Smith fell in love with marketing while growing is business in the real estate industry. Jeremias graduating into the record Housing Crisis and Economic Recession was unable to continue to grow his business with the same old marketing and sales tactics that were common. He quickly developed new ways to generate leads and customers with online marketing. After discovering just a few strategies that helped catapult his business during an economic downturn, Jeremias engulfed himself in the field of online marketing to learn to multiply his efforts.
Since 2008, Jeremias has lead several marketing initiatives which have resulted in millions of dollars in sales volume of both digital and brick-and-mortar businesses. Jeremias loves to help businesses break free from short-sighted tactics and assist them to build businesses that are more profitable than ever, despite more competition than ever.
---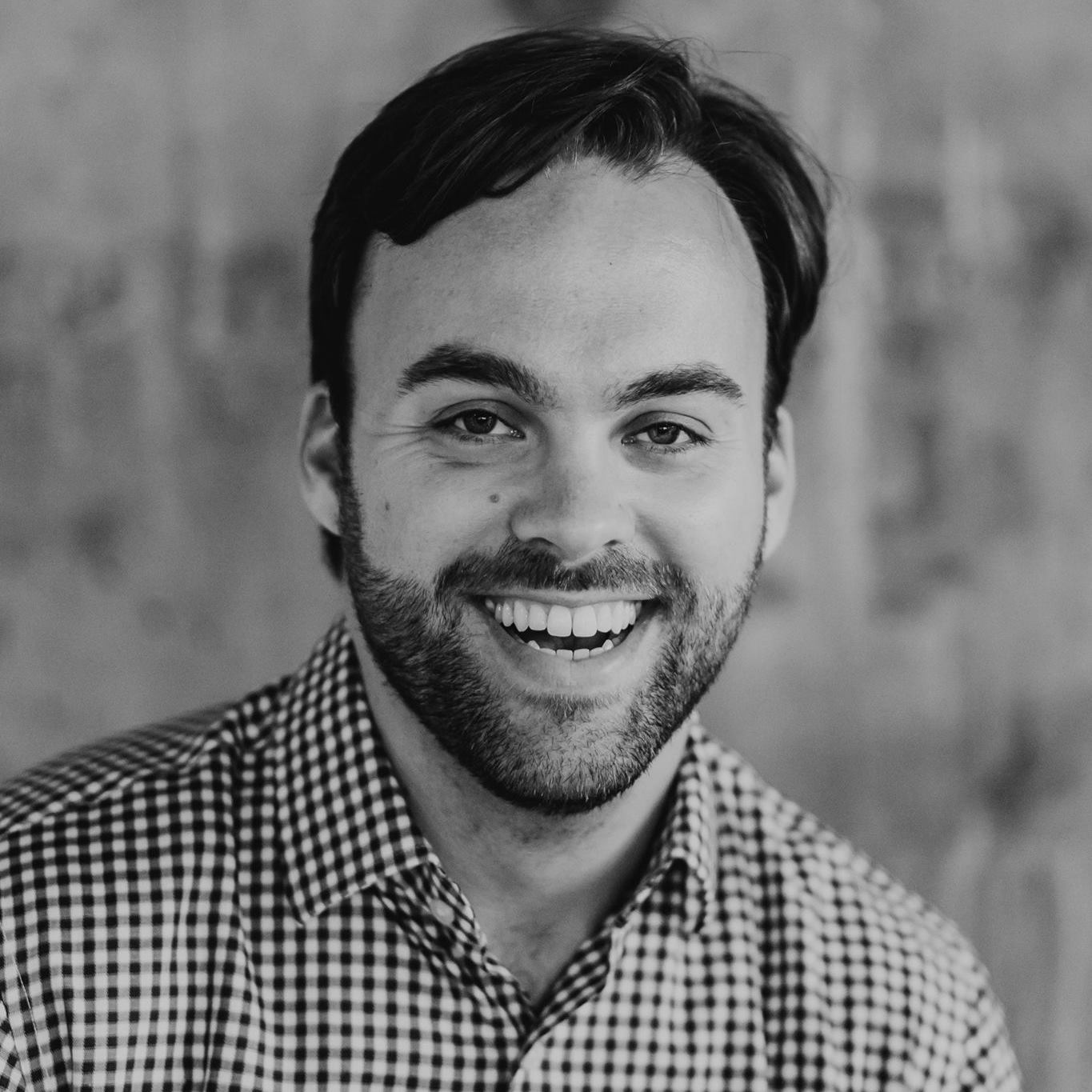 Casey Stanton
Aliases: Spontaneous road tripper, self-appointed team hair stylist, supersecretbicycleninja
CMO, Marketing & Business Growth Coach
Chief Marketing Officer
Marketing funnel creation
traffic generation (AdWords, Facebook ads)
avatar identification
persuasive copywriting
product ascension development
In 2008, Casey graduated from Michigan State University with a degree in Environmental Policy. The economy took a nosedive and Casey was left with grim prospects for work. So, he found a product in his small Northern Michigan hometown and started selling it door-to-door.
Quick success in door-to-door sales lead Casey to look for a higher leverage way to grow his results. That's when Casey discovered the power of marketing.
Since getting his hands on his first Dan Kennedy book, Casey has donned the magnifying lenses of a direct response marketer. Having a true passion for sales and marketing, In 2010, Casey met Mike Cline, the CEO of Tech Guys, where they quickly saw the power of working together.
Through Tech Guys, Casey and Bill Ferrante have built the Engaged Officer division; an outsourced CMO/CTO consultancy that has an established wait-list. Clients leveraging Engaged Officers are getting the benefits of direction setting, implementation strategy and support by Bill and Casey, all while building capabilities within their own organization.
Casey is a trusted advisor and marketing coach to 7-and-9 figure businesses, where he utilizes his framework known as Functional Marketing™.
When Casey isn't helping a client break the 7-figure ceiling, he and his fiance are traveling with their dog Pepper around North America to find a new home. In May, 2016, they sold their stuff and left New Orleans, where Casey was lecturing as a Professor of Marketing at the prestigious Tulane University AB Freeman School of Business. They are now taking two years to "citydate" in order to find a new home to settle in.