EVERYTHING YOU DIDN'T WANT TO KNOW about the Tech Guys team…
There's nothing worse than businesses talking about how great and unique and clever they are. Especially in the tech and marketing space. It usually winds up sounding like this Weird Al song…
Well, that's not us. Though we do agree that we are interested in "client-centric solutions and synergy!" SYNERGY! SYNERGY!
If for some strange reason, you do want to learn a little bit about our team members, feel free to peruse our bios below. You can also check out our services here
---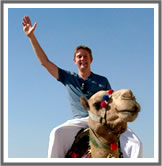 Mike Cline
Aliases: Mikey, Ninja Zer0, Lion-O
BS in EP
Perl
PHP
JS/AJAX
MySQL
VB
C++
IDL
Matlab
HTML
Salesforce.com (APEX & VisualForce)
Mike's evolution into the tech space all started with a Tandy TSR-80 that he first played with until becoming bored and then tearing it apart- while scratching up his mother's countertop.
From there, it was all downhill; Visual Basic apps, basic tech support, outside service tech, Perl/PHP/MySQL programming, database engineering, remote system administration, discovered online marketing, technical backend for large scale online marketing efforts, process optimization, technical ninja for online marketing processes.
Mike just also happens to be a Rocket Scientist (yea, big surprise /sarc>). Mike received a degree in Engineering Physics from Embry Riddle in 2004. Even though Mike is a marketing ninja, he also has a passion for going to space! More importantly, he wants to build a summer home on Mars and drink Pan-Galatic Gargleblasters with the coolest cats on Betelgeuse.
---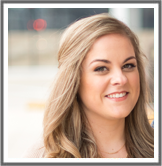 Jen Olmos
Executive Assistant to Mike Cline
Bachelor of Arts in English
Agile Methodology
Business Analysis
Functional Design
Technical Writing
Product Development
Copywriting
Jen's venture into the world of software development began almost by accident. Armed with a passion for grammar and linguistic gymnastics, a career in tech was never on her radar. At least, not until a global fintech company offered her a college internship. Right away, she discovered her taste for innovation and constant cravings for collaboration. Over the course of 10+ years, she's honed her expertise in business analysis, tech writing, and product development.
---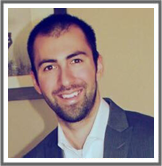 Kevin Brkal
SEO & Social Marketing Expert
WordPress
PHP
CSS
SEO
PPC
Facebook Ads
Adwords
Kevin brings over 20+ years of digital marketing experience to Tech Guys. In the early days he was an affiliate marketer who built all of his sites from scratch. Over the years he has held various marketing positions with some well known online brands and then also spent time at a digital marketing agency. Today he offers clients a well-rounded approach to online marketing that connects all of the dots from SEO to Facebook Ads. He loves new challenges and delivers under pressure.
---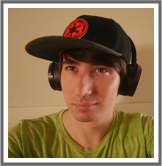 Bobby Buffum
"Gamer, cosplayer, entrepreneur."
Full Stack Web Developer
BS in Game Software Development
HTML, CSS, JS, PHP, Jquery, AJAX
Windows IIS
Linux Apache/Nginx Server Admin
VB.NET, C#, C++ (.NET)
Salesforce (APEX/VisualForce)
Salesforce Administration
Game Engines (Unity, UDK)
Technical Writing, Project Management
Data Analytics (google analytics, hotjar, tracking etc)
Adobe Photoshop, Lightroom, After Effects, Adobe Premiere
CRM Management/Development
Mail Platforms (mailchimp, aweber, getresponse, etc)
A gamer to the core: Bobby is a Technology Samurai who brings the tenacity of a gamer to Tech Guys. This dogged determination to overcome obstacles, affinity for problem solving, and the idea that a challenge just means you need to "git gud" and beat it, is a driving force behind his client's success.
He has a Bachelor's in Game Software Development and over two decades of coding under his belt spanning many languages, game engines, CRM tools, and various web platforms. It's likely that if he hasn't worked with something specific, he's worked with something similar.
When not saving people from their own technology nightmares, Bobby is known for being a craftsman and a cosplayer. If you're not familiar, it's a portmanteau of "costume" and "play" that's very popular in pop culture. It is wearing your underwear outside of your pants at Comic Con! Or more realistically: taking characters from movies, shows, comic books, and all sorts of mediums and bringing them to life.
Working with content creators like twitch streamers, youtubers, and cosplayers who build communities around positive life goals and inspiring others is a source of inspiration for him.
He's the Batman of our group; the one we call when there's trouble and we need someone to save the day and look edgy/brooding while doing it.
---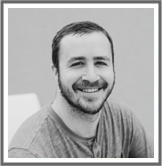 Alex Chisholm
PHP
Javascript / AJAX / jQuery
Third Party / API Integrations
Salesforce (Apex & Visual Force)
SQL
Website Security
Python
Big Data
Apache Spark
Physics
Quantum Programming
For over a decade, Alex has been working as a coder with his start at 16 years old as a freelance coder, working remotely with a global set of clients as well as some local clients in his hometown of New Smyrna Beach, Florida.
Towards the end of high school, he became fascinated with physics and went on to get a B.S. at the University of Florida.
While studying physics and researching axion dark matter particles for ADMX, Alex continued freelancing until he met Casey Stanton and joined forces with Tech Guys Who Get Marketing.
Learning physics amplified his arsenal of skills with a focus on critical thinking, data analysis and data manipulation/migration – all great skills for handling clients' toughest challenges such as migrating platforms and developing custom solutions.
Alex has his home base nowadays in Philadelphia, but loves to travel and learn several languages like Spanish and Chinese.
---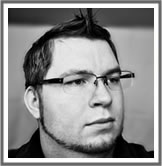 Thomas Culp
Lead Marketing Consultant & Lead Designer
BFA in Visual Communication
Conversion Optimization
Sales Funnel Design
Direct Response Design
Copywriting
Social Media Advertising
Infusionsoft
Email Marketing
iContact
Aweber
MailChimp
GetResponse, etc
HTML/XHTML
HTML5
Responsive Web Design
CSS
PHP
Javascript & jQuery
WordPress
Salesforce.com
VisualForce
Photoshop
Illustrator
Audio/Video Editing
Google Analytics
Google Goals
Optimizely
Visual Website Optimizer (VWO)
SEO
Thomas is our Lead Marketing Consultant and Lead Designer and brings 15+ years of marketing and Direct Response design experience to Tech Guys. He specializes in developing effective marketing strategies and campaigns designed to convert. On the design side, Thomas takes pride in bridging marketing aggressiveness with clean, modern, functional design. He's always in favor of removing the dogma from marketing and putting things to the test.
When he's not flying through marketing funnels and coloring outside the lines, Thomas loves spending time with his awesome wife and daughter.
---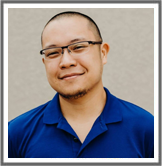 Charles Cosico
information architecture
design un-crapifier
branding specialist
digital design
print design
html + css + jquery
There are very few things that interest and can manage to hold Charles' attention, Technology and Design being two of those things. Starting out with a keen interest in magazine layout design and sketching at a young age, coupled with with the quiet rumbling of technology and how it seeped into people's everyday lives during the 90's, Charles fit perfectly into Web Design (although totally unbeknownst to him at the time, since the field literally didn't exist back then).
During his college years he got into a Multimedia Arts, the first of its kind at the time and got exposed to all things digital + art. 3D Modeling, Sound Design, Photography and most importantly, Web and Graphic Design.
Through some twists and turns, Charles worked as a Web Design Executive for an Advertising firm in Dubai for a few years, and after amassing knowledge and skills decided to go back home and try his hand on a budding new way of life: the brave new world of Online Freelancing.
For the next few years, Charles handled various clients at the same time all on different time zones, of different sizes in different fields — Eventually getting entangled upon Bill's beard and Tech Guys, starting out with some light contractual work, gradually working his way to today, as a solid part of the complex circuitry of the robot we all know and love.
Apart from all things digital, Charles loves to go out and run a few miles a day, enjoy and discover new music, watch movies and chortle at internet stuff.
---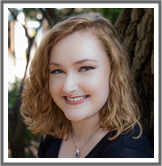 Mikala Francini
Executive Assistant to Laura Gouin
Project Development
Project Manager
Virtual Assistance Training
BA in English
Copy and creative writer
Mikala has over a decade of experience in theatre, specifically in stage management, producing, and writing, which has taught her to value organization, process, and stories worth telling. In her search to combine her interests in the arts, literature, production, and management, she fumbled between several odd jobs, finally met Laura, and jumped at the chance to join the team. When she isn't chasing Laura around, Mikala can be found chasing her small rescue mutt named Ted around Chicago. Ted has a plethora of medical conditions but is her pride and joy (he also has quite the Instagram account)!
---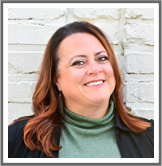 Laura Gouin
Director of Project Development
Masters of Arts in Theater
Bachelor of Science in Education
Agile Project Management
Scrum
Sprint
Project Management Training
Laura calls herself a writer. Well whispers it really when nobody's looking. She's also a Director and Actress who's worked in Chicago and New York as well as various theaters in the Midwest. And if you look quickly you might catch her in a few films.
While trying to piece together a living as a "starving artist", she stumbled into the world of digital marketing/web development and soon realized her skills in storytelling were as applicable on the business stage as they were on the theatrical one.
She's been with Tech Guys long enough to see the CEO's hairstyle change from midwest farm boy to Justin Bieber wannabe and is delighted to work with such a fun group of digital marketing and technical experts.
As the Director of Project Development, she gets to have a lot of "first dates" with clients as she discusses their project needs and makes sure they receive maximum value and support so they become clients for life.
She's a classy lady who refuses to onboard any clients she wouldn't wanna have a beer with…or a dirty vodka martini with blue cheese stuffed olives. And she counts herself lucky to work with a company who feels absolutely the same.
---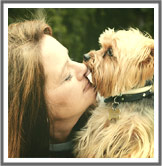 Lori Keenum
Lori brings 25 years of banking and sales experience to the Tech Guys team. She's worked as the Assistant Bank Manager at 1st Source Bank, Vice President of Mortgage Lending and served as a Board member and Chair of Lacasa.
When not crunching numbers for the team, she enjoys fishing, playing games on the computer, entertaining friends and sewing clothes for her little Yorkie Odie and Bolognese Cecily.
---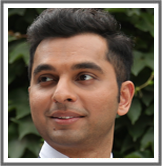 Afroz Nissar
Aliases: Spacemalu, The Mongoose
BS in EP
VB
C
C++
RoR
MySQL
Matlab
Maple
Mathematica
Salesforce.com (APEX & VisualForce)
HTML
CSS
JS
Linux Guru
Afroz isn't just a well traveled man, but he's one of those rare people that learns about everything he can from lasers, space tech and quantum physics to business and the stock exchange to name a few.
He has taught English in China, run a private language training school (and eventually sold it), managed an import/export business, runs a logistics company, the list goes on…all while working with our clients as an external CTO to get their tech and marketing systems in order so that they can scale their business, automate processes, build better relationships with their customers and close more deals.
---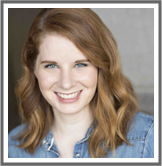 Amanda Winston
Lead Project Manager
Bachelor of Arts in Theatre
Minor in Digital Technology
Agile Project Management
Communication
Quality Control/Assurance
Amanda is Lead Project Manager at Tech Guys, having worked her way up from apprenticing under Laura Gouin on the team. She manages and continues the training of new and current PM's, ensuring our clients receive the same exceptional service they've come to expect. She is also a Chicago based actor, having worked the storefront scene for several years and recently delving into the film and voiceover world.
Amanda believes at the heart of a good Project Manager is good communication. She brings 4+ years of professional stage management experience (if you aren't familiar with the theatrical world, think of it as herding cats while trying to nail spaghetti to a wall, and documenting the whole process), and has successfully translated that, along with her uncanny ability to put words together (and a few years of real world managerial experience), into the world of Project Management. Also a trained actor, she's found that her understanding of the human condition makes her the perfect advocate for client needs, while also understanding the heart of what good marketing should seek to accomplish.
---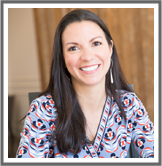 Melissa Andrews
Chief Marketing Technologist
B.A.Organizational Communications & International Relations
Master's Certificate Project Management
Marketing Strategist
Program Manager
Operational Efficiency
Sales Enablement, Editor
Quality Control/Assurance
"Feisty brunette and wannabe Spaniard"
Melissa, or Mea as she likes to be called, has over fifteen years of experience in growth-driven marketing and technology. Her philosophy is anchored on a minimalist approach; prioritizing quality over quantity and driving towards the concise alignment of technology, marketing, business development, and sales. This unique approach accelerates her clients' long-term growth by optimizing the entire demand generation-to-revenue cycle. She has developed ROI-driven strategies, and the coinciding processes, while streamlining complex marketing technology stacks.
Her best days start with 'sunrise' yoga followed by a BIG cup of coffee while reading through articles in her news aggregator. She loves beginning the day with quiet reflection before the day gets hectic. She aspires to be more spontaneous and is a chronic over-planner. When she's not working or reading, she is doing something food related. From checking out a new restaurant, taking a cooking class, flagging recipes in her newest cookbook or cooking a yummy meal in her kitchen…food obsessed? Yes!
---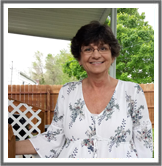 Bridget DeJohn
Bridget brings 23 years of experience with Inventory Control. She has worked as Inventory Control, Purchasing Manager and then Operations Manager. She traded inventory numbers for accounting numbers by joining the Tech Guys team.
Personally Bridget enjoys camping and kayaking. Bridget's favorite thing to do is hang out with her two year old granddaughter Olivia.
---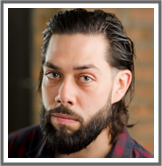 Matt Bowdren
Project Manager
MFA Performance
BFA Theatre Production
SAFD Actor Combatant
Before landing in the frigid cold of Chicago, Matt spent the majority of his life enjoying the majestic landscapes of the Southwest, in Tucson Arizona. Yet, he traded in his beloved cacti and sunsets for city life in the midwest. He could not be happier. Aside from working with Tech Guys, Matt is a theatre actor and director.
He is the Co-Artistic Director of The Story Theatre. Matt also serves as an Artistic Associate for The Rogue Theatre. He has performed and directed on stages in Chicago and across the country. Matt was fortunate to work as an Education Coordinator for the non-profit arts organization The Ben's Bells Project. As well as serve as a Faculty Fellow for The University of Arizona. Matt holds an MFA in Performance from The University of Georgia. He likes to spend his free time hanging out with his son Archer, who is still young enough to think he's cool.