Jon Butcher
Chairman of the Precious Moments family of companies and Founder of Lifebook.
---
"I've worked with Tech Guys in more than one of my companies. The first two initiatives that we did with Tech Guys turned out to be the biggest marketing initiatives in the history of our company. Tech Guys has excellent project management, world class web design and phenomenal marketing minds. If you're considering working with them, I would highly recommend it." — Play Video »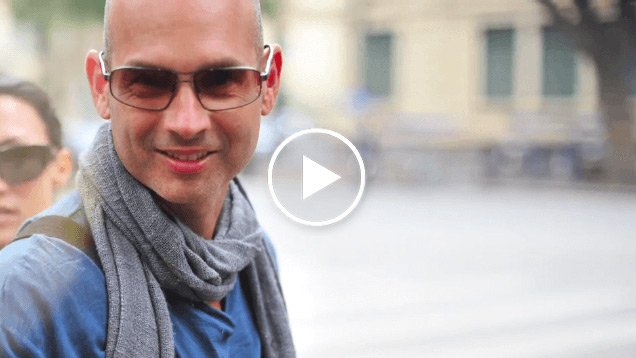 ---
Peter Diamandis
Chairman and CEO of the X PRIZE Foundation
---
"Tech Guys Who Get Marketing rocks! It's an amazing organization that has been the foundation of my ability to go out there and reach millions of people. They helped me keep my book "Abundance" on the New York Times bestseller list for nine straight weeks! An extraordinary group, under extraordinary leadership, they are amazing. " — Play Video »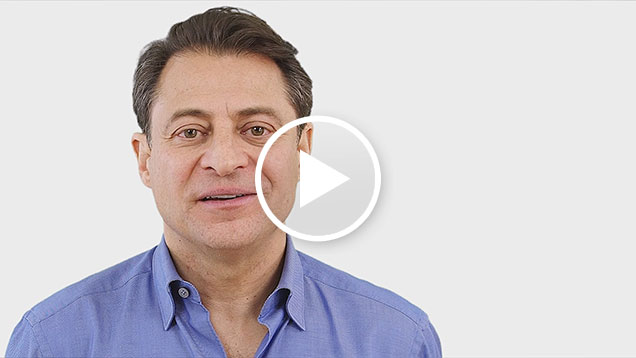 ---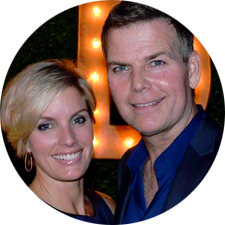 Dawn Eason
Managing Partner of The Bo Eason Experience
---
"We've been working with Tech Guys since 2013. The strategic changes they implemented to optimize our website and the campaigns they developed to increase engagement in our online community, as well as with our high-end coaching clients, have been real game-changers for our business. Our relationship with them has been valuable, productive and fun."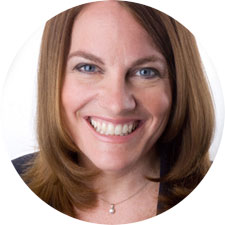 Pam Hendrickson
Owner, Creative Solutions Group, Inc.

---
"We've used Tech Guys for our biggest and most important product launches and they always deliver. We've had experiences hiring tech teams that were cheaper, but ultimately their performance hurt us when we launched. With Tech Guys, there's layers of redundancy and we can count on them every time. And they're a blast to work with!"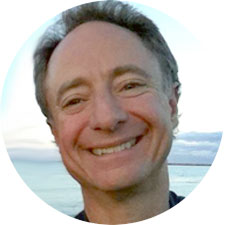 Richard Rossi
Founder of Envision EMI and FutureDocs.com
---
"My whole world changed when I decided to do business with Tech Guys, because all of a sudden, all of the things that seemed impossible, that took hours to explain, that constantly went over-budget, began to go away...by working with a team of people who truly get marketing..." Play Video »
---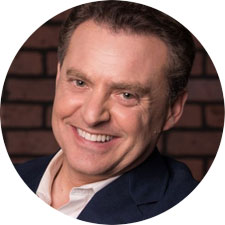 Mike Koenigs
Bestselling Author, Speaker, Serial Entrepreneur
---
"You don't have to go out and build a team by yourself, there's someone out there who knows it, gets and can walk in and act on your behalf and be a great partner. It's so incredibly challenging to find high quality talent that you can bring...and who's going to show up and act like your resourceful warrior group. I can't recommend them highly enough." Play Video »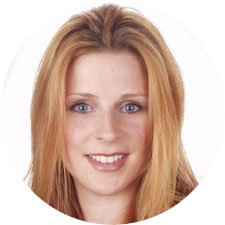 Robin Robins
Founder and Author of Technology Marketing Toolkit
---
"We work in the tech industry, so you would think that if anyone could find a company that understands marketing and technology, that we'd be able to find them. And we hadn't been able to find anybody, until we found Tech Guys. If you have any issue whatsoever with your CRM, shopping-cart, or any kind of technology problem, give these guys a call!"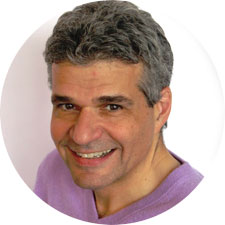 Brian Kurtz
Executive Vice President at
Boardroom Inc.
---
"We were working on four new websites and I was really unsure of what to do and where to go for advice. Mike Cline and his group were the first people I looked at and said, this is the guy who's opinion I have to get, because if I get their opinion, I know I'm going to be put on the right track. Mike is a tremendous resource!"
---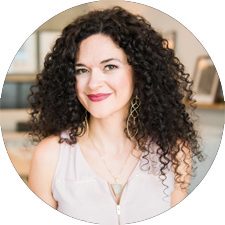 Dr. Jolene Brighten
Functional Medicine Naturopathic Medical Doctor, best-selling author, speaker, and the founder of Rubus Health
---
"Amanda has been an invaluable asset to our team. If not for her, we wouldn't be able to execute so many of the goals we set out to deliver this year. She cracks the whip in all the right ways and makes sure the team is on track. She has gone above and beyond and we can not be more grateful for her work."
---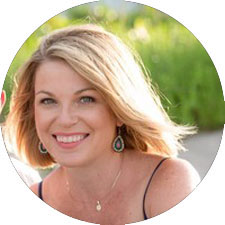 Jackie Rey
Founder of Jax Group Strategic Marketing
---
"I had the pleasure of meeting Amanda when I was brought on board to manage Dr. Jolene Brighten's digital marketing efforts for her Post Birth Control Syndrome Awareness Week. Amanda never missed a beat. She always knows what is pending, who still needs answers and is very quick to reply to questions from anyone on the team. Amanda is professional in meetings and keeps the meetings flowing and conversations on target. She is personable, organized and very efficient. I can't say enough wonderful things about her and her work ethic."
---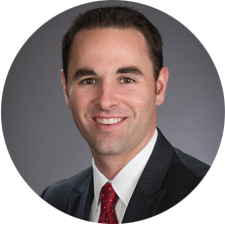 Bradley R. White
Vice President of Epstein & White Retirement Income Solutions
---
"While every business is different, every business is in the business of marketing. It's the life blood to gaining our clients, which is the life blood to the financial success of our business. I also realize the drastic technological developments rapidly happening around us. Those who adapt and learn how to execute this type of technology will succeed, and those who don't will not. I have used marketing specialists for years, and have tried to hire and use technology experts for years as well. One thing that became apparent, is these two hands were just not talking to the body. This creates inefficiencies and frustration.

Tech Guys who get Marketing solved that problem for us. these are people that truly understand the complexities of the digital and technological space through the eyes of people who know how to turn that into effective marketing solutions for your business. More importantly, they follow these strategies through execution. The solutions for us became clear, and the frustration left."
---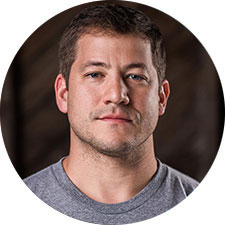 Matthew Bruce
CEO - Brute Strength Training
---
"We are enjoying our partnership with Kevin. He has brought our lead price down from $1.21 from when I was in charge of it, to $.45 per lead. He is constantly making A/B tests and making changes. He also works extremely fast when we have a task for him. He is extremely easy to work with and he constantly sends us videos of how are ads are doing and suggestions he has and wants to start implementing. We are very pleased and he works well with our team."
---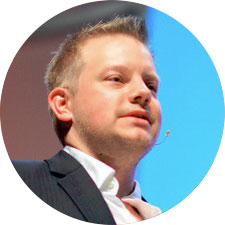 Justin Christianson
President - Conversion Fanatics
---
"I have been marketing online for over 12 years and have worked with far too many developers to even count. Oh the horror stories I could tell you. It has been a breath of fresh air working with Tech Guys Who Get Marketing. "I don't have to tell them twice on what I want or need done, they are uber responsive to requests, and they just flat out get stuff done and get it done right. Super organized and professional. I never have to worry about my tasks, EVER!
"I would highly recommend giving them a try. I know they have saved me loads of pain and frustration so I am sure they could help alleviate some of that for you as well."
---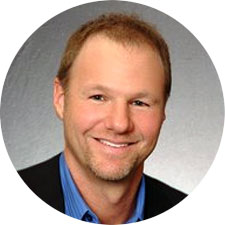 Scott Rodgers
Rodgers Real Estate Group, RE/MAX Unlimited
---
"I had the privilege of working with Casey Stanton from Tech Guys Who Get Marketing for a 12-week one-on-one consulting engagement. I hired him as a marketing consultant to guide me in the process of getting a new website set up and running. The website is now complete and recently went live. Casey is a wealth of knowledge and is very well rounded. I would recommend his services to anyone that needs help with their online marketing."
---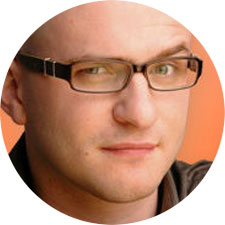 Chris Haddad
Expert copywriter and Marketing Conversion Specialist
---
"Finding Tech Guys was great for my stress levels, but more than that, it's been great for my bottom line. I know that when I give them a project to work on, I don't have to worry about it. Even better than that, they bring up stuff that I never would have thought of. They find ways to improve my business, improve my bottom line in ways that I never would have thought of. If you're running a direct marketing business...I think you'd be stupid not to consider hiring these guys on to grow your business." Play Video »
---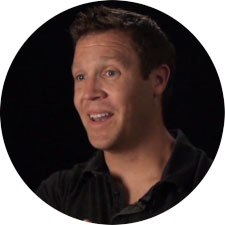 Jim Sheils
Co-Founder of Board Meetings International
---
"Tech Guys were able to show me exactly what we needed to do. They mind-mapped out the entire app to see exactly the best ways for it to function, but also to see the best ways we could use it to enhance our business and attract new clients and customers. If you're having any needs for technology, where you don't understand it and you want to have marketing support for helping your overall business, I couldn't recommend Tech Guys enough. It was a great experience for a guy like me, who kind of afraid of technology and things like that, was able to understand, enjoy and now we're reaping the benefits."
---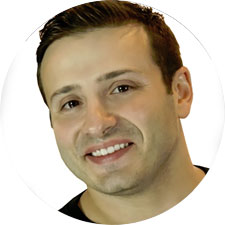 Yanik Silver
Founder of Surefire Marketing and Maverick Business Adventures
---
"Quite frankly, Tech Guys saved me. We were launching a new product on a new CRM platform and it basically blew up! The custom programming we had done didn't work right — even though our tech company assured us it would! We ended up scrapping the whole thing and within 48 hours, Tech Guys worked a miracle. I have nothing but praise for Tech Guys because they actually get the holistic view of what we're trying to do from a marketing standpoint and the tech side. That's why I've entrusted them with my biggest project to date and would recommend them to anyone."