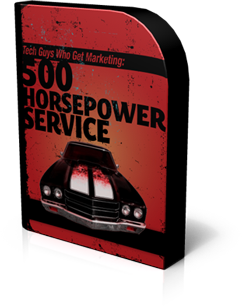 500 Horsepower Service
$195/hour » (25/50/100 hour blocks)
This is our basic high-octane burning tech service solution that helps keep the wheels turning for many top clients. Our services range from basic website design and development and advanced CMS-based website development (WordPress, etc.) to complex marketing funnel processes and shopping cart development. This may be our standard service retainer, but the service certainly isn't standard. You'll get the best and brightest engineers on your project!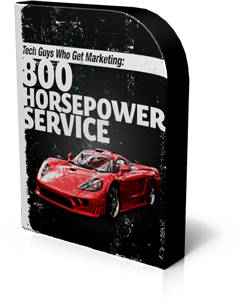 800 Horsepower Service
$400/hour
Technical service doesn't get much better than this. Our techs are certified with war wounds from being in the technical trenches for years. They are the Rambos, the elite warriors of the problem-solving genre who now seek revenge on the most difficult of technical problems. They love the smell of challenge in the morning.
800HP service is the top-tier level of service for those things that require the most intense brainpower in regards to technical and marketing solutions. This package is essentially our consultation service. Getting direct access to our wealth of knowledge and insight to your particular problems.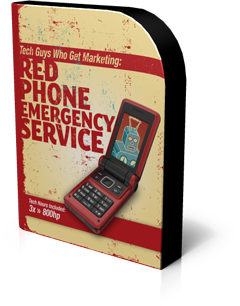 Red Phone Emergency Service
$995/month
Have you ever wanted a red phone that you could dial for a tech emergency and be guaranteed someone would not only answer but be able to dispatch super-tech help immediately? Well- it exists! A server melted down? Forgot to make a backup? Your site was hacked? Your tech guy ran off with your spouse... and all your bank passwords? This is the best tech insurance policy you can buy. This includes up to 3 hrs of 800 horsepower service.
Tech Service Packages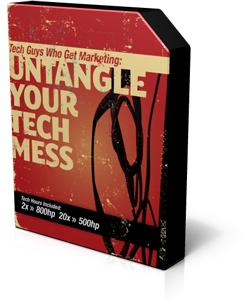 Untangle Your Tech Mess
$4,995
This includes 4 hrs of 800 horsepower brainpower to map and discuss your businesses' current state of affairs, dangers, opportunities and current proficiencies in the technical arena. These hours are to devise an executable plan to take you to the next level.
It also includes 20 hrs of 500 horsepower service to execute the plan. This is where our team gets involved and sets up the technology, helps train your staff and goes the extra mile to ensure you're a more streamlined machine.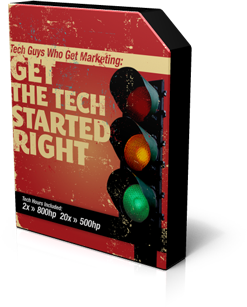 Get The Tech Started Right
$4,995
Just getting started in leveraging internet marketing strategies for your business? Need technical expertise to ensure you choose the right technologies to get it setup right the first time? Want to avoid the nightmare of having to switch through seven different CRMs as
your business grows? We have your solution.
This includes 4 hrs of 800 horsepower brainpower to map and discuss your business and where you're headed in order to get you into the correct technologies. Squeeze pages / opt-in process, ethical bribe, design,
website structure(s), CRM database tools, analytics, email marketing tools- all the good stuff. It also includes 20 hrs of 500 horsepower service to start getting your tech solution setup right- the first time.
Product Launch Services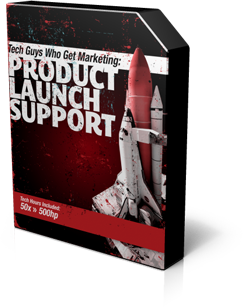 Product Launch Support
$9,995
This includes soup to nuts support of your launch, working with you and your tech team and picking up the odds and ends that need solidified. We'll also help to ensure your marketing map process is clear and all the associated technology is up to snuff for the size of launch you're planning. From hosting, to order systems, to pre-launch affiliate tracking, you name it- we'll be checking under the hood to ensure it's not going to go down and cost you thousands. This includes up to 65 hrs of 500 horsepower service.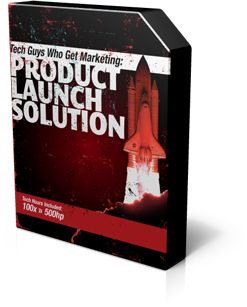 Product Launch Solution
$19,995
Doing a mega launch? Have no clue how any pieces fit together and don't have the technical team to pull it off- or simply don't have the faith in your technical team to pull it off? This is your solution. We'll come in (virtually, of course) and go through all areas of your launch process to ensure the i's are dotted and the t's are crossed. This includes up to 130 hrs of 500 horsepower service.