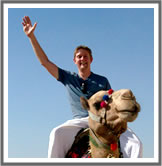 BS in EP • Perl • PHP • JS/AJAX • MySQL • VB • C++ • IDL • Matlab • HTML • Salesforce.com (APEX/VisualForce)

Mike Cline
Aliases: Mikey, Ninja Zer0, Lion-O
Mike's evolution into the tech space all started with a Tandy TSR-80 that he first played with until becoming bored and then tearing it apart- while scratching up his mother's countertop.
From there, it was all downhill; Visual Basic apps, basic tech support, outside service tech, Perl/PHP/MySQL programming, database engineering, remote system administration, discovered online marketing, technical backend for large scale online marketing efforts, process optimization, technical ninja for online marketing processes.
Mike just also happens to be a Rocket Scientist (yea, big surprise /sarc>). Mike received a degree in Engineering Physics from Embry Riddle in 2004. Even though Mike is a marketing ninja, he also has a passion for going to space! More importantly, he wants to build a summer home on Mars and drink Pan-Galatic Gargleblasters with the coolest cats on Betelgeuse.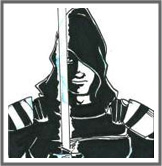 Junior Tech • Visual Basic • C++ • C# • Assembly • UDK/Unity Engines • PHP • HTML/XHTML • Java
Bobby Buffum
In the darkest depths of space, lurking and studying all the evil knowledge to take over the universe was this lone Sith. Everything from computer programming to video game development and even the occasional way to make costumes. With these unusually unconnected skills he was planning to one day run the universe with his iron fist, his super manly ability to use Bondo along with a surplus supply of mountain dew. When one day he was debating his best course of action to take over the galaxy he proposed a question and to that question he received an answer, from a surprising source. That source was none other than the Dog Whispering, PBR drinking, same school in the middle of nowhere graduate, Casey. Who then offered up the opportunity to present his knowledge of the various force skills and to lay down the cowl of evil and submit himself to becoming a Jedi of the Tech Guys order.
Upon researching this option he quickly realized that the fastest way to take over the Galaxy was to join these vastly skilled knowledgeable Jedi's of everything important to the world. Putting pride aside he decided to offer himself up as a Padawan tech and now strives to prove himself worthy in their eyes. Through their tutelage this abundance of oddly unconnected skills will become putty for the Tech Guys to create the next best weapon in marketing and programming.
Aside from his studies to become a Jedi here, you will find him frequenting nerdy places such as Anime and Comic Conventions where he proceeds to wear his underwear outside of his pants like all heroes. Meeting and talking to voice actors, and somehow managing to drink with the bands and famous folk. Usually those who meet him at such events remember crazy nights, lots of drinking, and experiencing things like "party vaters" which is essentially a rave on an elevator. Waking up in the morning to wonder where he had disappeared to and wondering when they will ever see him again. If you're lucky he will give you his gamertag or other means of joining him in his constant war against the 13 year olds on Xbox live and the League of Legends.
Bobby is an all over multitasking, do everything, all the time, deadline eating machine who is geared up for nothing more than setting the internets on fire and achieving rockstar galaxy ruling status and Tech Guys are the masters.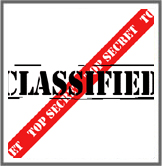 PHP • HTML • JavaScript • CSS • ECommerce • WordPress • JQuery • Prototype • MYSQL • C# • VB • Java • Database Engineering • Modular Programming • System Designs • Application Analysis • Application and Database Optimization • Salesforce Administrator • Apex • Visualforce

Andrew Chinn
Alias: Andrew Chinn
Power Level: over 9000!
Title: PHP Ninja / Code Assassin
Attributes:
Strength : 14 (+2)
Dexterity: 15(+2)
Consitution: 17 (+3)
Intelligence: 20 (+5)
Charisma: 15 (+2)
Wisdom: 22 (+6)
Note: I hacked my stats
Interest: (in order of priority)
God, My Family, Programming, Games.
Personal Details:
For your safety this information has been classified.
Quote:
"Knowledge without wisdom is folly" – Common Sense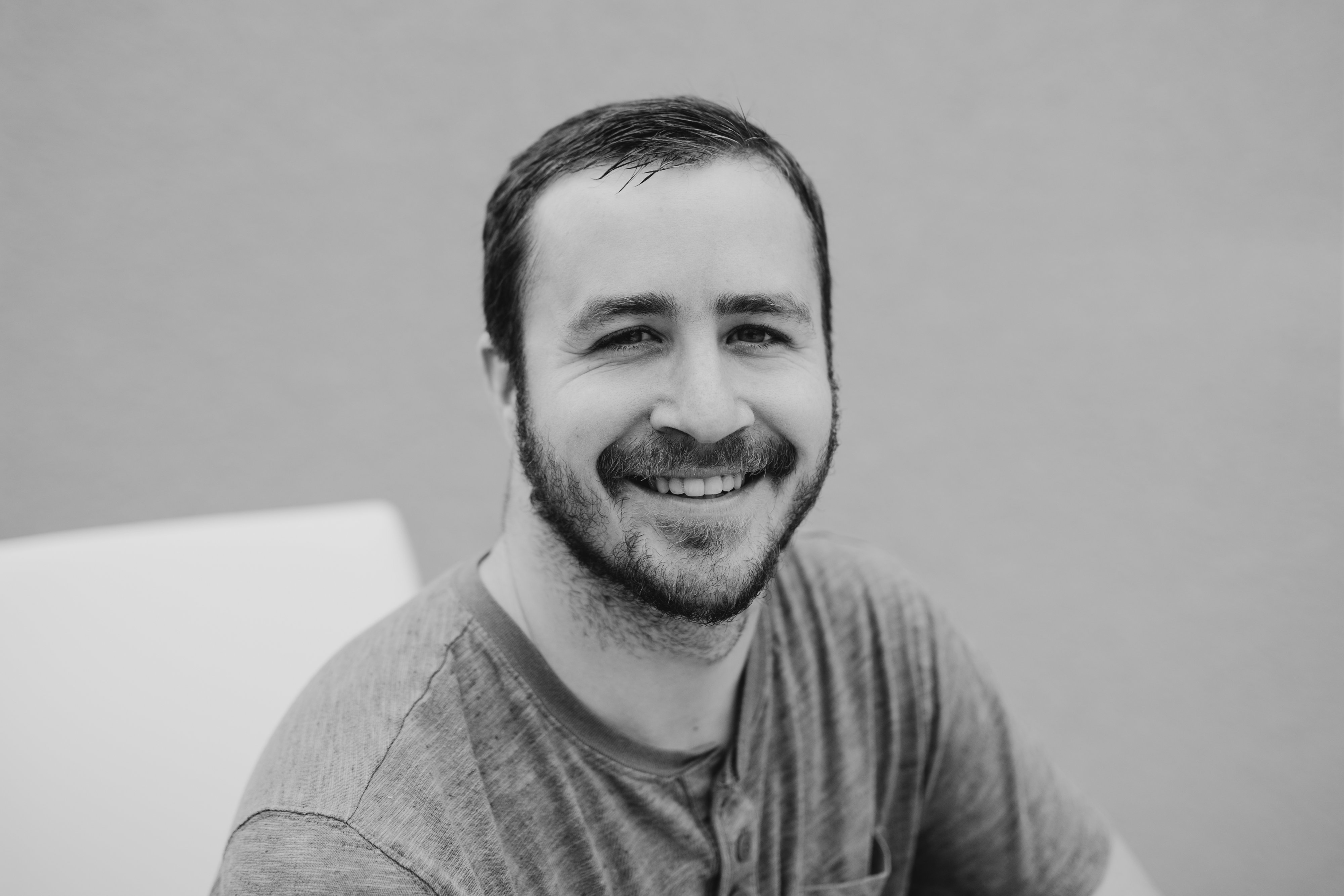 PHP • SQL • Web Security / Penetration Testing • XSS • SQL injection • RFI / LFI • CSRF • Javascript • AJAX • API Experience • Paypal • Zoho • InfusionSoft • iContact • Aweber • MLS RETS • Google Maps • Yahoo Stocks • iTransact

Alex Chisholm
Starting at the ripe age of 16, Alex has been an entrepreneurial programmer. Living in a small beach town, Alex utilized the online, freelance marketplaces to work with clients around the globe. Currently, he's studying Physics at the University of Florida and joined forces with Tech Guys. When not honing his underwater basket weaving skills or crushing n00bs in games of beer pong (with Red Bull; he's only 20), Alex likes to build custom PHP/MySQL/Javascript solutions.
In addition to the analytical side of Alex, he aspires to one day become a polyglot – one who knows many languages. Besides English and Spanish, he has been learning Mandarin Chinese. He can speak to almost half of the world! Next in line to learn is possibly Hindi. Alex wants to travel the world and eventually the universe. Learning the prominent languages on Earth will suffice until Klingon becomes relevant.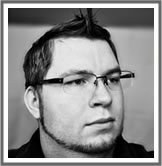 Lead Designer • BFA in VisComm (Graphic Design) • Conversion Optimization • Sales Funnel Design • Copywriting • Social Media • Infusionsoft • Marketing • Email Marketing (iContact, Aweber, MailChimp, GetResponse, etc.) • SEO • HTML/XHTML • HTML5 • Responsive Web Design • CSS • PHP • Javascript/jQuery/ • WordPress • CMS Whisperer • Joomla • ModX • Salesforce.com • VisualForce • Photoshop • Illustrator • Flash • Audio/Video • Google Analytics • Website Optimizer • Optimizely • AdWords • Coloring Books • Paint-by-numbers • Word Searches • Valve-Time Complainer
Thomas Culp
Aliases: Jedi Tom, Hank Rearden, Snarf, Culpasaurus
Thomas is our lead designer and marketer. He specializes in bridging marketing aggressiveness with clean, functional design. He's always in favor of removing the dogma from marketing and putting things to the test.
When he's not flying through marketing funnels and coloring outside the lines, Thomas loves spending time with his wife and disproportionately ornery 2 year old daughter (payback!).
The amount white-space that will be left beneath this text will drive him absolutely nuts.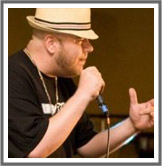 Engineer • PHP • Javascript • HTML/XHTML • SQL • Objective-C • FBML • WordPress • PHPBB • Audio Production

Michael 'Spork' Evans
Aliases: Spork
Michael 'Spork' Evans has been a super hero in the information technology field for over a decade. His passion for technology, as well as his innate desire to absorb all knowledge on the internet, has lead to him having extensive experience in software engineering, server administration and audio production.
As all heroes are apt to do after a decade of solo work, Spork decided to join on with a super team. After discovering that the West Coast Avengers were indeed fictional, he found a real life team of like minded heroes and joined the Tech Guys.
When not battling super villians, he can be found at his local comic book store. There he hones his gaming skills while debating important life questions. (e.g., Han Shot First.)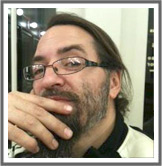 Junior Tech • PhD in Evolutionary and Environmental Biology • Python • Perl • C++ • Java • Pascal (reluctantly) • PHP • JavaScript • XHTML • HTML5 • CSS • Photoshop • Illustrator • Dreamweaver • R • SPSS • LaTeX • WordPress
Ron Ferrucci
Ron's background is actually in biology (BS and MS) and genetics (MS and PhD). He came to the tech world through an interesting route. He is, as he explains, "a programmer by necessity…not design." His field of study, population genetics, is shall we say, a not a very lucrative field for software companies. Learning to program was an essential part of being able to analyze the data. Ron eventually found that he actually enjoyed programming, so after leaving the academic world, programming and web development felt like the most logical career path.
In his free time, Ron loves to ride and work on bicycles (he currently has three Italian road bikes) and play guitar (heavy metal) and is no stranger to craft beer, Italian wines, and cocktails. If that's not a winning combination on this team…we're all doomed!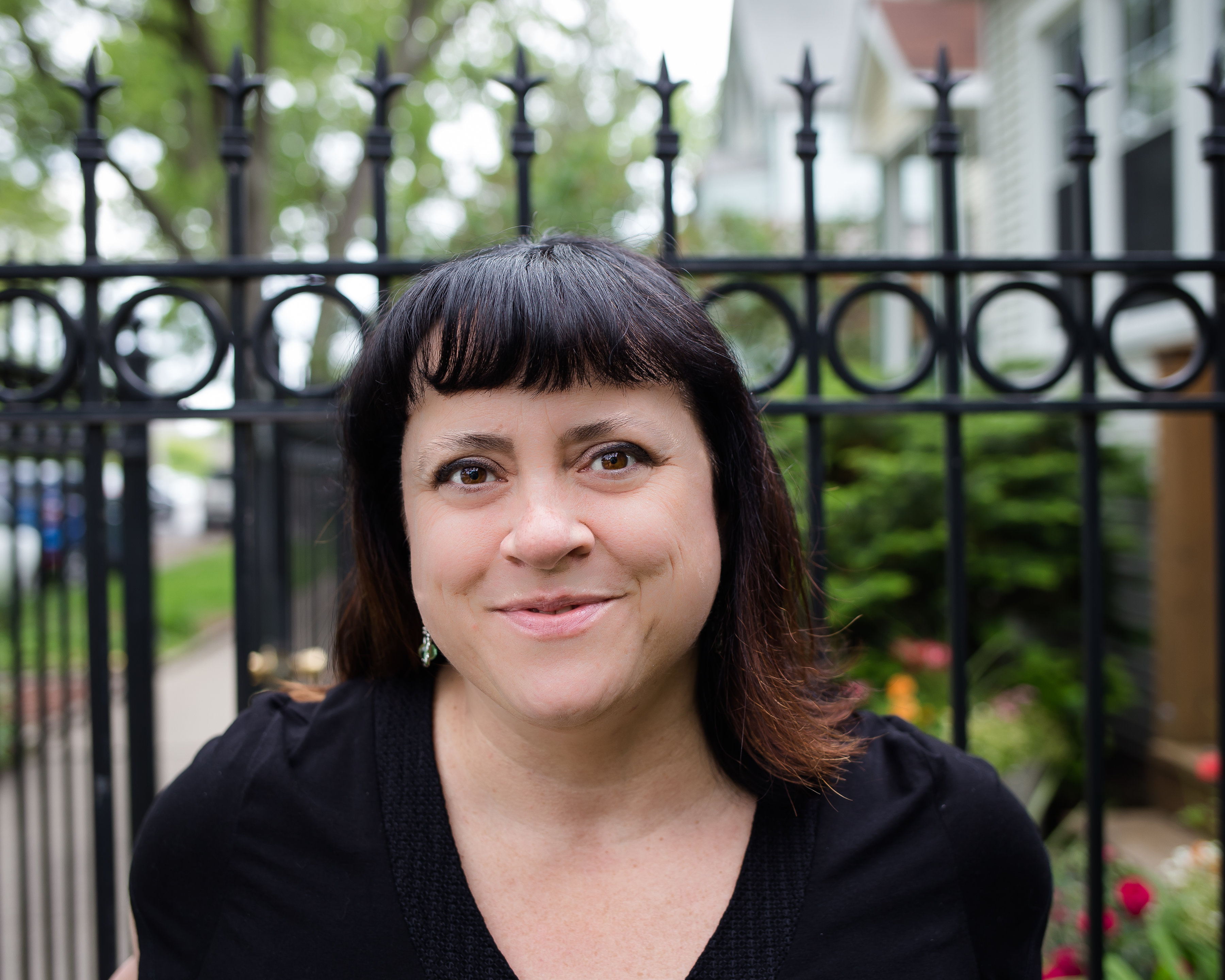 Senior Project Manager

Laura Gouin
"I came here to drink milk and kick ass…and I've just finished my milk."
Her management style focuses on providing clients with stellar service while continuing to encourage and foster the quirky work environment that is so uniquely Tech Guys.
She's also a content web writer and self-professed geek in training. When not taking turns scaring her, the developers at her last company gave her geek points every time she reached a new achievement. These achievements included but were not limited to:
1. ) Dying for the first time on WOW by standing in friendly campfire.
2. ) Not breaking the Internets or the Google, not even once.
3. ) Believing there were gigabumps in her car speakers and that BPM really stood for Bumps Per Minute.
In her other life she enjoys acting, directing, writing, and is the Board Vice President of New World Arts
www.newworldarts.org in Goshen, Indiana.
She has a Masters level teacher's license from Miami University in Oxford, Ohio. She loves traveling and has been to England, France, the Czech Republic, Cyprus Greece, and Poland. She's also driven through Gary, Indiana but doesn't like to talk about that.
She's worked in Chicago, Indiana, and Ohio for a variety of companies including a summer breaking up fights and dodging weave and high heels as an Audience Coordinator on the Jenny Jones Show.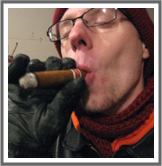 Operations Manager

Mike Honderich (Hondo)
Hondo loves games of all kinds. From video games, to sports, to board and card games, common and obscure, it is likely the only activity that took up more time in his youth than patiently listening to his mother complain about the things he should be doing instead.
However, these days his perpetual involvement with theater ranks above that, where Hondo first met Laura in 2005. Over the course of six years, she nudged him into various acting, directing, and now producing roles at a local community theater, and just as he was beginning to wonder how deep a rabbit hole she was leading him through, Laura introduced Hondo to Mike and Casey.
Now a resident of the virtual wonderland that is Tech Guys, Hondo brings his own blend of detail-oriented organizational skills and flair for quality assurance to the team. Just as Atticus Finch always encouraged his daughter Scout to see things from other peoples shoes, don't be surprised to find Hondo stomping around in yours. Don't worry. If he breaks them, he promises to make Casey build you a nicer pair…with rocket boosters and retractable toe blades.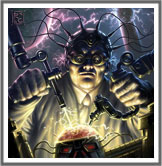 Quality Assurance
Timothy Hooker
<<<Incoming Transmission>>>
<<<Time: 18:47>>>
<<<Date: August 21, 2037>>>
<<<Sender:The TPG>>>
<<<Begin Transmission>>>
<<<Subject: Timothy Hooker
Historical figure responsible for the Technological Revolution of 2021. Timothy Hooker, often simply referred to as Hooker, was a man devoted to questioning the status quo. Often misunderstood by others, he turned to creating the R-1 series of companion robots, which were the famous catalyst for the Revolution. After the Purity of Relations Act of 2019, which outlawed the marriage of human and machine, Hooker amassed an army of automatons and waged war against the governments of the world. After successfully bringing every country under one flag, ruled by an iron, robotic fist, Hooker left the planet for the Mars colony. He is presumed to have died in a meteor storm that destroyed the colony on March 23, 2025. According to second-hand accounts, Hooker was very adept at identifying flaws in any given system, and finding a way to fix them. He was also very capable of reverse engineering technology and using it for unintended purposes. All surviving documentation show that Hooker was clearly insane, willing to do anything to push the limits of science. All other information is classified, Clearance level Theta.
<<<ERROR>>>
<<<END TRANSMISSION>>>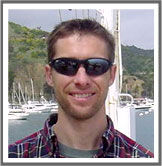 PhD in Information Systems • PHP • Java • C# • Javascript • Visual Basic • Apache • Linux • Windows Server • CSS • Infusionsoft • MySQL • SQL Server • Credit Card Gateways • Email Marketing
Daegan Kettles
Random facts:
Began programming on the Commodore 64 back in the day.
Made lame programs in high school on the Apple IIe and thought "I'll never do that for real work"
Made money with software in college and thought "I can get paid for this? Sweet!"
Toured the country on a motorcycle after high school–using college scholarship money
Ran a 31-mile ultramarathon on a Hopi Indian Reservation
Degan's web career began in 2007 when he began doing website development and consulting for just about every industry under the sun: dating, legal, construction, banking, internet service providers, Vegas hotels, real estate, dentistry, chiropractors, bridal, skiing, video conferencing, library, online store builders, etc. Eventually he found a home with other schizophrenic entrepreneurs at a direct marketing company and created many products that grossed in the seven figures. While managing 28 product lines, he saw it all: SEO, email marketing, store builders, eBay, credit card gateways, analytics, yada yada.
Degan is all about understanding what needs to be done, knowing the best options, and delivering a mind-blowing result in record time.
Degan lives in Oklahoma City with his wife and three kids and also teaches IT at the University of Central Oklahoma.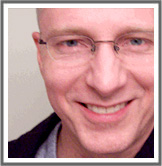 Project Manager • Voice Overs • Email Marketing (GetResponse, Aweber) • WordPress (cPanel install, themes, plug-ins, settings) • Optimize Press • Web Video (Camtasia, JW Player, EzS3, YouTube) • Google Analytics • Basic Script Installs (MySQL/permissions) • Copywriting • Direct Marketing Sales Funnels • HTML • Microsoft Expression Web • FTP
Dave Lovelace
Often asked, "Has anyone told you that you look like Dr. Drew from T.V.?", Dave has been deeply entangled in the Interwebs of Internet Marketing for the past 8+ years as a self-taught "tech guy", webmaster, infoproduct creator, direct marketing copywriter, coach, and netrepreneur most known for having single-handedly orchestrated and launched massive online joint ventures that generated 6 figures in 3 ten-day events.
His lifelong curiosity as to "how things work" (the trait that makes most Tech Guys tick) combined with his vast knowledge and first-hand experience setting up and managing the infrastructure of launches, direct marketing sales funnels and managing his personal online business projects makes Dave a perfect example of a "Tech Guy That Gets Marketing"!
Before Internet Marketing was in his 'wheel house', Dave serviced a varied base of customers from companies like Levi's, 1-800-FLOWERS, Bloomingdales and OEM manufacturers in the Kitchen and Bath industry. This experience has given him a well-rounded understanding and level of customer service that clients will appreciate.
A few interesting facts about Dave:
*Awarded Eagle Scout and inducted into Order of The Arrow
*Once created a country line dance called the "Side Saddle Slide" (yee haw)
Former radio personality and wedding DJ
Has played piano since the age of 5
Dave lives in North Carolina where he takes pride in being a dad to (in his words) "an awesome teenage daughter!".
PHP • Ruby/Rails • Rails Server Management and Load-balancing • Coldfusion • Javascript/JQuery/Prototype • Visual Basic • C (+Borland C/DOS) • C++ • Objective-C • MySQL • PostgreSQL • XHTML • CSS • Network Load-Balancing • Database-Redundancy Fallover • BSD • Linux • OSX Server • BIND • Flash/Actionscript • Open Directory • RSA SecureID • Apache • IIS • NGINX • Open Directory • Apple XSAN • Graphic Design • Photoshop • Illustrator • Fireworks • CorelDRAW • Search Engine Optimization • Google Analytics • Conversion-Tracking
Anthony Mattera
Aliases: RoxasXenhart
Jack of all trades and master of all. Anthony has worked on numerous projects ranging from graphic design, mobile development, complex server applications and administration, custom Linux distributions, and comprehensive and detailed web development projects. Known for his minimal 'School of Bauhaus' mindset, he can constructively create clean, friendly, modular, and powerful source from both a developer and designer point of view. All while complying with security-driven concepts, insuring all items meet required standards, and blazing-fast memory-efficient speeds.
While he is not wearing every hat in the Final Fantasy Tactics jobset (or so to speak), he is busy looking for new and exciting innovations, grinding his way through every J-RPG in existence, and improving his dark force powers to someday become a Sith Lord and destroy all Jedi who oppose him.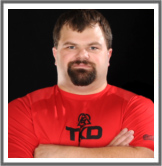 PHP • jQuery / JavaScript • ColdFusion • CSS • Photoshop • Dreamweaver • Indesign • Premiere

Billy Mims
Born and raised in San Antonio TX, (no Billy the Kid jokes – He made his claim to fame in New Mexico and Arizona) until moving to Lubbock, TX to go to school at Texas Tech. I have a brother in the Army. I have been married 8 years and have two boys, 5 and 2 1/2. Since San Antonio I have lived in Lubbock, TX, Gurnee IL (north of Chicago), Hampton VA, Virginia Beach VA and currently I rest my butt in Kingsport, TN. I got my first computer when I was 4 or 5. It was an ATARI 400, yes they did more then play games. I learned to use them at a very early age and I love having several different computers around.
I am also a Photographer. At one point I thought about making a living doing it. I assisted with a Wedding Photographer for several years while I was living in San Antonio. I have shot many weddings on my own. I keep it at a level that keeps it fun for me. I think that adds something to the pictures.
I have a Harley Davidson Road King that I take out quite a bit. Her name is Perl. She has skulls on her
. I am a pretty avid gamer (as much as you can be with 2 kids, a wife and a couple jobs).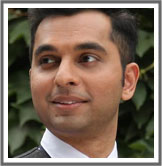 BS in EP • VB • C • C++ • RoR • MySQL • Matlab • Maple • Mathematica • Salesforce.com (APEX/VisualForce) • HTML • CSS • JS • Linux Guru

Afroz Nissar
Aliases: Spacemalu, The Mongoose
This man may be a robot in disguise. PHP jedi, javascript, HTML, salesforce.com programming (API/Apex/VisualForce), etc. Afroz is the structured programmer powerhouse involved who slaps us around when we code things incorrectly.
Afroz is basically a vagabond. He loves to travel and doesn't like staying put for more than a few years. He's traveled all over the world, and currently lives in China. Where will be move to next? We'd offer up the suggestion on the United States, but hey, Afroz can give us a little Multi-Culti street cred eh? Afroz is also multilingual, being able to speak: English and Spanish, and hold a conversation in Italian, Portuguese, Chinese, Hindi, and Japanese. Missing from the list: Piglatin, but hey, no one's perfect right? Except maybe Afroz.
Afroz isn't just a well traveled man, but he's one of those rare people that learns about everything he can. Mythology, ninjutsu and psychic abilities to lasers, space stuff and quantum physics, business and the stock exchange to name a few.
He has taught English in China, been a math instructor, started a private language training school, import/export business, the list goes on…but now, he's mostly a progammer and a pretty good one at that. He fast, dependable and always willing to crack the whip when we do stupid stuff. He's kind of the professional among us!
)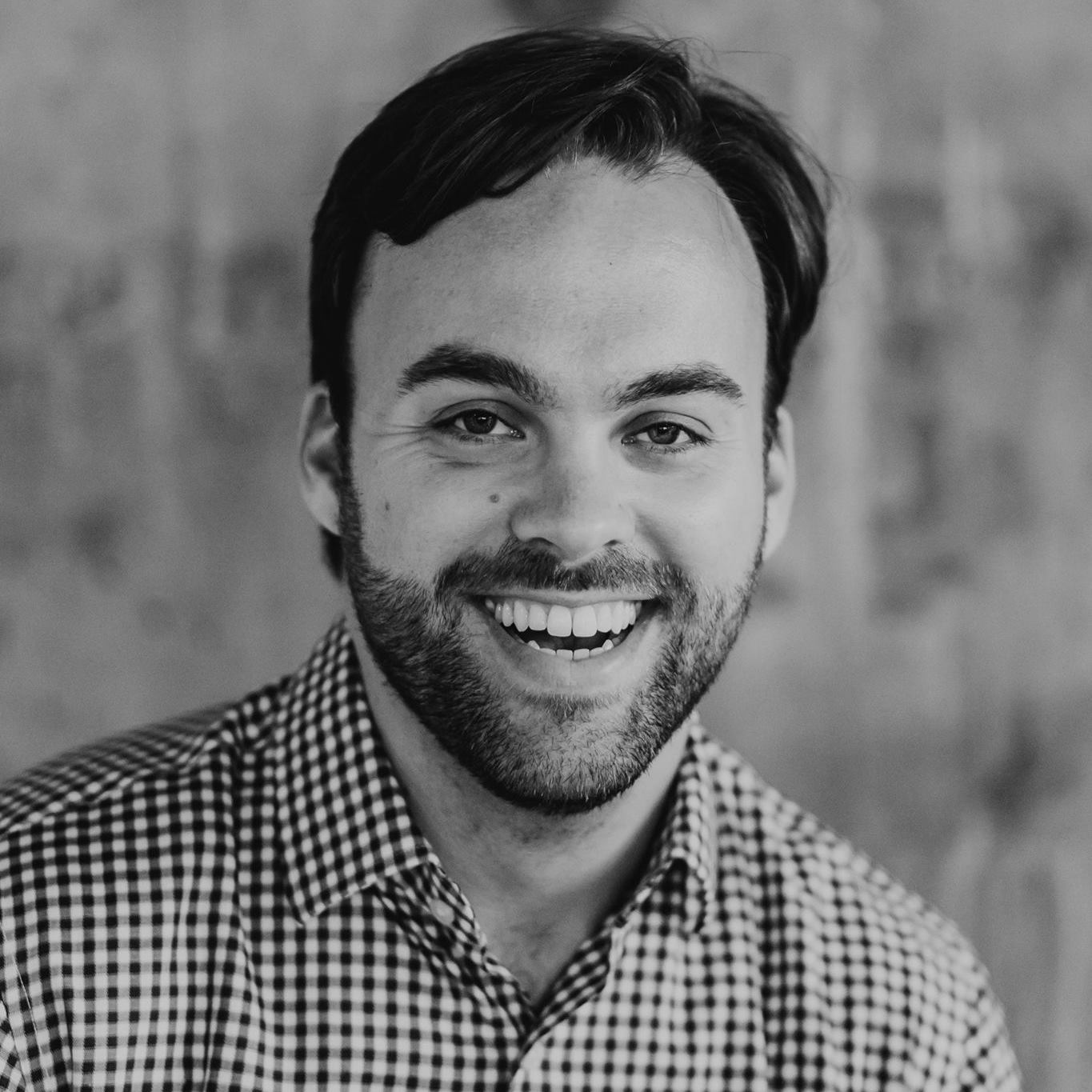 Account Executive • AdWords

Casey Stanton
Aliases: Spontaneous road tripper, self-appointed team hair stylist, supersecretbicycleninja
Casey had a serendipitous evening in Ann Arbor while he was on a date. Trying to show the cute young lady a good time, he takes her to the sleaziest dive bar in town, and promptly purchases a pitcher of PBR with the change and belly button lint he acquired from a self-patdown, The intention was to show this girl a good time by introducing her to all of the Couch Surfers in town, including the couple that were surfing from out of state.
Not a moment after he gracefully defended his title for Supreme Ruler of the Air Hockey World did Casey strike up a conversation with a few of the Couch Surfers in the corner. Most people bored him, as his intelligence is far beyond anything a sentient being can comprehend… until he found Mike Cline. Now, Mike was unassuming. Wielding his own pitcher of PBR, Casey and Mike did an initial chat regarding why he's in Michigan and where e and his girlfriend were heading to. Casey's eyes glazed over from the details until he almost choked to death on the Blue Ribbon when Mike announced that he was familiar with the Internets and had used the Google before. Casey was falling in love.
After a rendezvous at Burning Man in Nevada, where Casey was appointed Sir Octopus of Tacos, a relationship was built. It mostly involved yelling at each other, Mike & Marie waking him up countless times before any sane and sensible human would, and short chats about how good Casey would look in a pink skirt, rather than a blue and white one.
Since then, Casey has made habit of standing on tall things and pointing at people. Not the Disney-2-finger-point, just his index finger and a smirk.
If you find yourself bored and need to escape a mundane life, or have a comfortable couch and reasonably clean kitchen, please call Casey and he will rush to your house and sleep on your couch and eat everything edible from your refrigerator.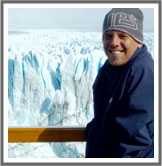 Project Manager
Shawn Thornton
Aliases: Koko
This character was born in the Great Plains yet raised in the good ole dirty south. He just returned from living abroad for the last 7 years in Costa Rica aka The Dream. ♪♫♭He has traveled the world and the seven seas. ♪♫♭ El Calafate, Buenos Aires, Toronto, Santiago, Bocas Del Toro and Seoul just to name a few exotic locations. ♪♫♭Everybody's looking for something.♪♫♭ Right?
While living in Costa Rica, he found a passion for managing multiple projects and the cross functional teams that were behind the great ideas. He believes transparency and open communication are key to being successful and that an Eagle Scout is always prepared. Let's work together and build exactly what you are dreaming.
He loves music, football and fútbol. The great outdoors and tossing a 'couple' of beers back. If you happen to be at a music festival and spot a person wearing beads with monkey faces and bananas, don't hesitate, that is me. Go Dawgs! Sic'em.
Pura Vida Mae!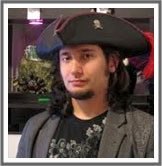 SEO analyst and strategist • AdWords Microsoft Ad Center • Facebook Ads • Architect of Analytics • World Builder • Victorian Astronaut • Enthusiast Amateur • Haberdashery Patron • Content Writing
Phil Villaronga
Aliases: Das Pirate Dude, Phil, Phill, Philly VSteak
Some people were raised by wolves. Phil's like that, except he was raised by words. No, seriously. He knows what a grue's favorite diet is. Armed with this accursed knowledge, he nevertheless still seeks grand adventures in the realms of marketing and SEO optimization. If you see him screaming and throwing a double-edged sword into the darkness, don't be worried – it's for your protection!
Blending over a decade working in MMO game design focused on building a loyal userbase with a solid grounding in years of traditional and online marketing, Phil is a 7-hit combo marketing assassin roundhouse kick to the face. Not YOUR face. Someone else's. Pinky promise!
When Phil isn't building reams of keyword lists, keeping up with search algorithm trends, or tinkering with metrics and conversion rates, he's usually got his nose smooshed up against his Kindle, because he still misses real books sometimes. He also fancies Dobsonian telescopes and good company under a clear evening sky. People either mistake him for a mad scientist or a really great cook – he says the high-powered blowtorch is for creme brulee, but the mad gleam in his eye when he uses it clearly screams that it's FOR SCIENCE!